Lickable TV : So far you must have heard a lot about LCD, LED, Full HD TV, but have you ever heard of such a TV which can be licked. Yes, this is a reality and the scientists of Japan have shown it to be true. He has made such a TV, on whose screen you will be able to lick different flavors. Now many questions must be arising in your mind about this TV, let us give you the answers of all.
Japan professor made
According to the report, this TV has been made by Professor Homei Miyashita of Meiji University of Japan. Its screen has been made Lickable. This is the reason why it has been named Test-the-TV. Homei Miyashita has been helped by 50 of his students in making this TV.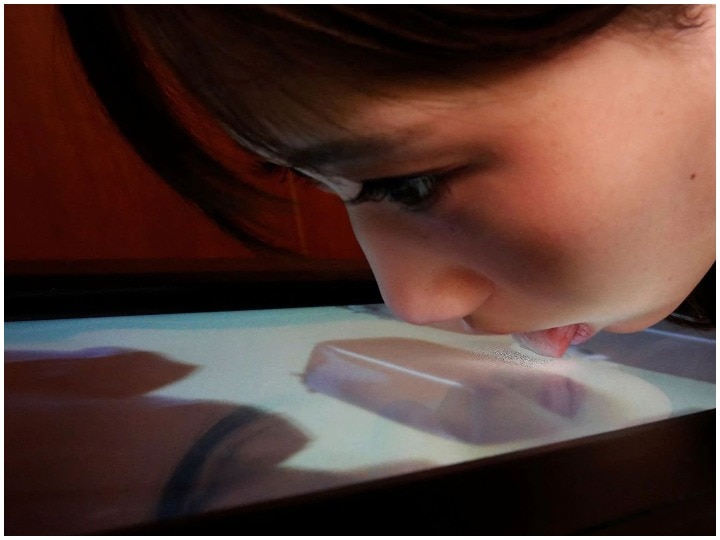 This is how this TV will work
It has been told that 10 cans have been installed in one part of this TV, which spray special flavors on the hygienic film. In such a situation, those who see it can lick it. It gives test according to your demand. Suppose you call it sweet chocolate, then it will give you the taste of it.
what is the purpose
The motive behind preparing this TV is also interesting. Professor Homei Miyashita, who made it, told that it has been made keeping in mind those people who want to taste the food served in the restaurant while sitting at home. Because everyone is imprisoned at home due to Corona. In such a situation, through this TV, you will be able to take different tests sitting at home. Miyashita told that he is working on such a platform from where people will be able to download its different flavors. At present, only the prototype of this TV has been made. Soon it will also be made for the common people. If this TV will enter the market, then its price can be up to 66 thousand rupees.